Addy Solar & Electric pulls from the best solar systems in the business to deliver a custom energy solution for your home. Panasonic, Solar Edge, and LG are known to make the best systems around. So, who makes the one you need?
Warranty
Although each company makes a 15-year system, they also all carry a premium 25-year system that covers product and output performance. Years ago, systems were not known for lasting very long in warmer climates. Today, they are built to withstand the warmer weather, and even thrive in them. Each company makes a similar boast in their ability to "deliver peak efficiency in even the hottest of climates". All guarantee at least 90% working efficiency by the 25% year mark.
Pyramid Cell Structure
Each system is designed to capture optimal sunlight. A pyramid cell structure makes the panels cooler than if the cells were laid out flat. Considering that normal operating solar systems get up to 130 degrees, this change in structure is crucial for a well working system. Every time the temperature rises 2 degrees, the efficiency of a normal system decreases by about half a percent. This change in design makes for a more efficient and durable system. All three systems have worked to develop a similar structure for their panels, one that will outlast the heat of the hottest summer for years to come.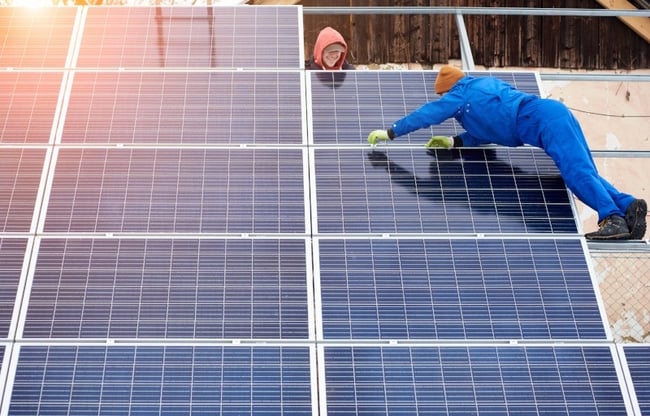 Buying With The End In Mind
Overall, the solar industry is delivering a pretty similar system across the board. Entry level systems may only give a 15-year warranty, and if that is the case, then the homeowner should ask: "How long do I want solar energy?" Realistically, if you're going through all the trouble of making your roof or yard compatible for solar, go for the industry's leading, long-lasting systems. At the end of the day, solar is an investment that lasts a lifetime. The first question a potential solar owner should ask isn't necessarily "What's the cheapest system?", but instead "What's the system that will bring me free energy?" The cheapest system may be cheap, but in the end you don't want to come to the end of your warranty before you've come to the end of the loan.
Final Thoughts
Panasonic, Solar Edge, and LG deliver a solar system proven to last past a 25-year warranty. With cell structures that make for a more efficient system, these three companies have eradicated past problems to deliver a system that not only lasts in the heat, but thrives in it. A new wave of technology is here in the solar industry, and it is ready to power your future.
Today if you wanted to know what brand of solar system best for you, you'd request a free estimate. With hundreds of solar systems installed in the area, Addy Solar & Electric can create a custom solution for your home or business. Schedule a free consultation with Addy to talk through the type of system you need. Addy will close the gap on a plan, a design, and the loan option that is right for you.