If you've spent any length of time exploring our site or getting to know our business, you already know how strongly we believe in solar energy. For countless homeowners, it's simply the best, cleanest, and even the most cost-effective option. Many people are shocked by the "cost effective" part of that last statement. All they've heard is the huge investment it takes to move to solar, and how many years it takes to pay off. While those things may be true, they've probably never heard of the financial incentives available for those that switch to solar.
Here are just a few of the financial incentives available when you move to solar energy:
1. SOLAR INVESTMENT TAX CREDIT
The Solar ITC is a government-funded incentive to encourage home and business owners to switch to solar energy. Their goal is to make solar energy more affordable, so the nationwide usage of solar energy increases.
As a solar panel owner, you're immediately eligible to a federal tax deduction for 30% of the total cost of the system. There's no dollar cap, so whether you purchase $10,000 or $1,000,000 worth of solar panel equipment, you'll still receive the full 30%.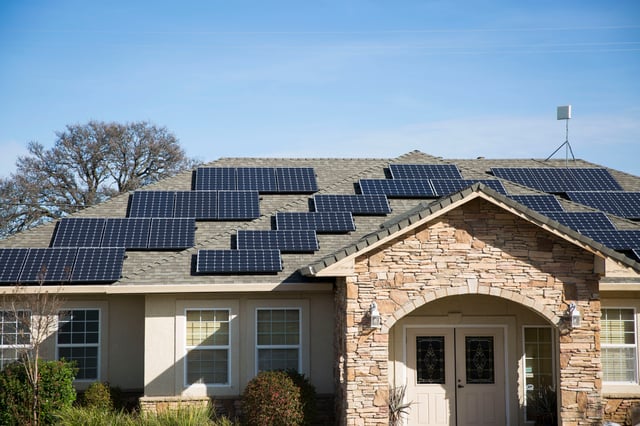 2. SOLAR ENERGY NET METERING
If you invest in solar energy storage with SolarEdge, you actually have the opportunity to make money on your solar energy panels by storing excess energy and selling it back to the energy company. You'll receive credit for any extra power that your cells produce, and PG&E will purchase it from you at the current retail rate (which can be up to 39 cents per kilowatt-hour).
3. FREE ENERGY
After you pay off your initial investment, you'll be sitting on free energy for the duration of the life of your solar panels. With an average lifespan of 25-35 years, you can look forward to years of life without an electric bill. How great does that sound?
With a huge tax credit available to you, potential yearly bonuses from net metering, and free energy once your panels are paid off, you'll be living on affordable and clean energy for years to come. Want to know more about how you can get your hands on these rebates and incentive.