Are you living in the house you'll retire in? Solar energy is a great long term investment for anyone that has found that house and established themselves there. With plans to stay in the home you're in, you (the homeowner) will experience the full payout that an investment like solar energy provides. In this blog, we'll be looking at how the purchase of a solar system sets the homeowner up financially after retirement. How would you like free energy for the length of your retirement? With the right timing, you can.
If you wanted free energy for the length of your retirement, you wouldn't buy a system when you retired, you'd buy it ten years earlier. In that ten years you could pay off the system with low monthly payments (payments that would be similar to your old electric bill), and then experience completely free energy starting in retirement.
Warranty
The systems Addy Solar come with 25 year warranties. Studies also prove these systems to maintain 90% of original efficiency from years 25-35. Like anything else that comes with large multi-year warranties, solar systems can be expected to outlast and outlive their warranty, thus providing the retiree with years of dependable solar energy.
Will I Have An Electric Bill After Switching To Solar?
In a previous case study, Addy Solar interviewed different clients to find out if their solar systems were providing them with the energy they needed. Solar claims to almost eradicate a homeowner's energy bill. In near all of the cases, Addy found that the systems they had installed were providing each of the system owners with a sufficient amount of energy. On average solar were paying $30 a year to the electric company for an electric bill. Solar (virtually) eliminates the electric bill and leaves the system owner with room to pay for the loan on their system.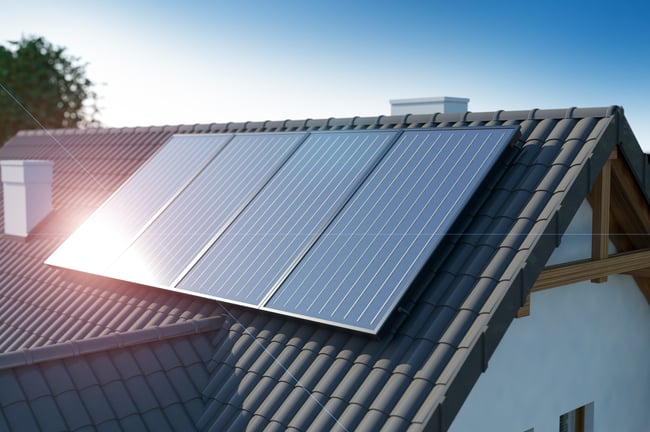 Mapping Out The Math To Save On Solar Energy
So the system owner buys a solar system ten years before retirement. If the system costs $30,000 (the average on a 25 year warrantied system), and they pay $300 a month on the loan, they'd have the loan paid off in about eight years. If the homeowner used to pay $250 a month on their energy bill, and now they pay nothing because of their solar system, they are able to take what they used to pay ($250) and put it towards the loan. In the past, solar was known for being an expensive endeavor that took a lot up front to pay for. Nowadays, loans can be patterned after the homeowners previous electric bill, so that the homeowner takes on very little monthly strain to make the transition.
Final Thoughts
The sun's energy is free for anyone that has paid off on a solar system. By planning ahead for your retirement, you could step into it saving a couple hundred dollars a month. These systems are built to last 25+ years, giving you the length of your retirement to enjoy your investment's return. Retirement is about enjoying what you own, and now it is easier than ever to own your own energy. Let solar energy power your retirement!